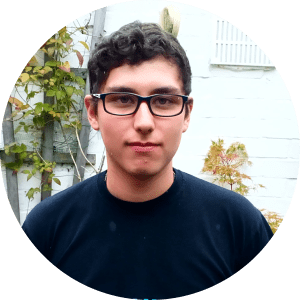 Hello,
I'm Robert and I will be directing an extract from William Shakespeare's timeless comedy A Midsummer Night's Dream at the Young Directors' Festival.
When I first saw who it was that I would be directing for my piece at the Young Directors' Festival, a large number of ideas began to click into place, I was able to decide which of the numerous concepts for my piece I would be able to incorporate.
It was at this point that A Midsummer Night's Dream began to become a reality to me as I could now see my actors become the parts. This was the part of the process I was both most eager and anxious for as I felt it was that at this time the performance would either become a clear vision or it would become a mess of confused ideas, thankfully it was the former. I have been able to work out the inter-character relations more clearly, the way in which certain key moments will be performed and the way in which the characters will interact with the audience, all due to knowing my cast.
I am proud that despite the young age of the actors involved I know that many of them are experienced beyond their ages and they are a good, hard-working group of young people. I have little worry that, despite the complexity of some of Shakespeare's language, this cast will be able to bring youthful energy and vigour to their parts and the piece.
Robert Fretwell
Alongside the YDF, Robert is Stage2's current Mentor Manager. Having been in the company for several years Robert now assists Stage2 Staff in the office during the week. He has been Cast and Chorus in a litany of shows as well fulfilling Technical and Assistant Roles.