Alumni
At Stage2, we are forever proud of what our members go on to achieve after they have left us. Here are just some of our alumni and what they have to say about Stage2.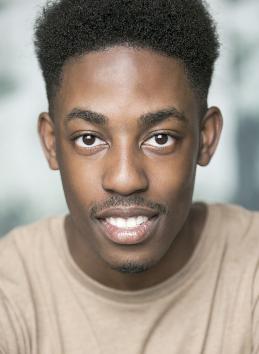 Khalid Daley
Khalid is currently in Hamilton on the West End as John Laurens/Philip Hamilton. Other credits include: War Horse (National Theatre UK/World Tour), Beautiful (UK Tour), Hamlet (Changeling Theatre UK Tour)
"Stage2 is the foundation that gave me the drive, discipline and determination to be the actor and creative individual I always wanted to become. It's a place where I made friends, gained confidence, learned about acting, attained invaluable skills, made incredible memories from the shows I performed in and was supported through the subsidy fund. I have to say my top shows at Stage2 that I had the privilege of performing in were Shakers, Our Day Out, Shockheaded Peter and Towerblock Trio but my favourite show and role to play was 'James' in James and the Giant Peach by Roald Dahl. Playing that role essentially certified the idea that if you have a dream, no matter how big or small it is, you can achieve it. I remember watching that movie so many times when I was younger and thinking, "I'd love to do that" and I did, which was a real blessing. My advice would be to turn up, try hard and be nice. It's something I always remind myself and now that I'm older, I understand even more how important that mantra is, especially when you're wanting to be in an enjoyable working environment. It's something that I feel can just be applied to life. Also, take advantage of the opportunities that come your way and HAVE FUN!"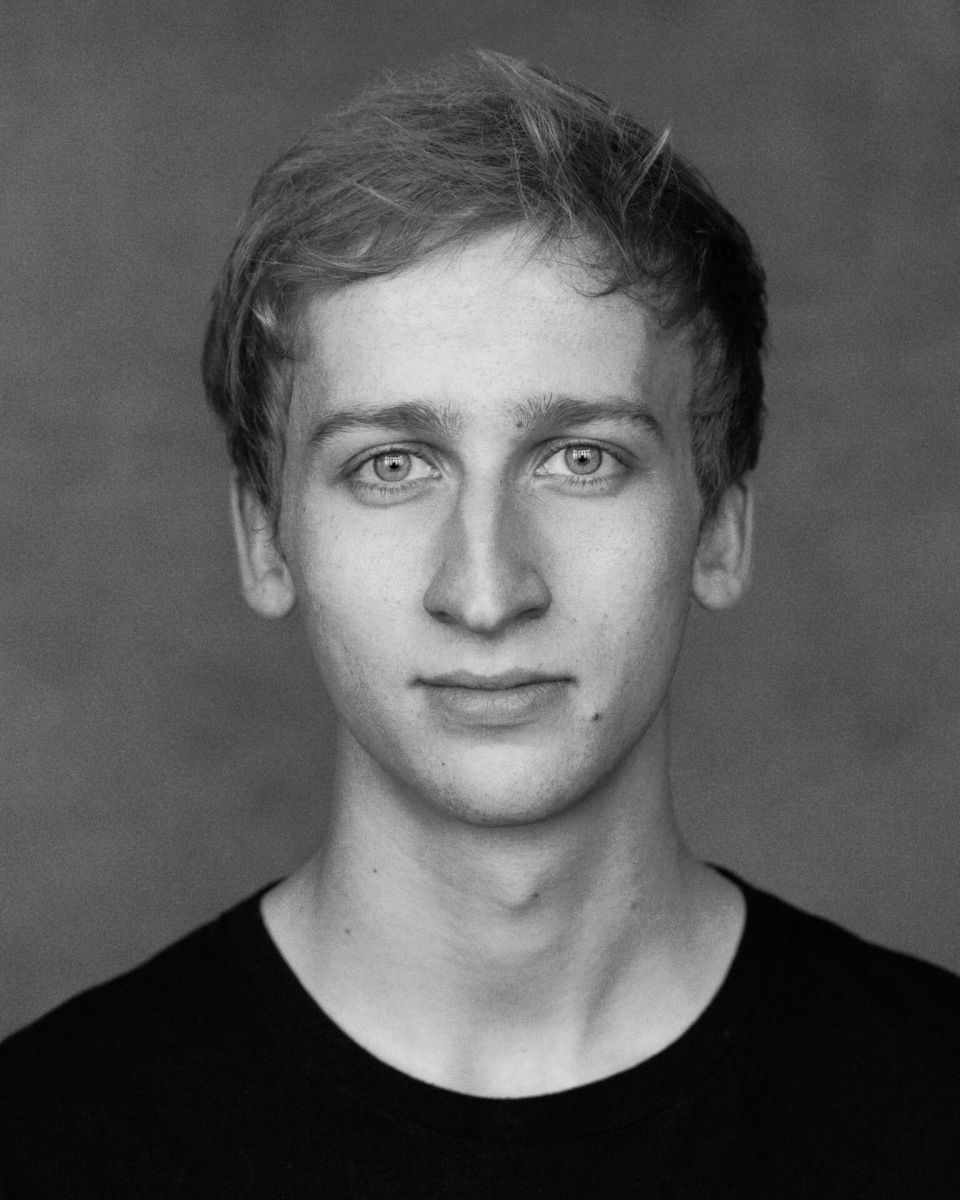 George Hannigan
George is currently filming with Netflix, and has recently filmed with ITV. George is most known for recently being a part of Mischief Theatre's 'A Comedy About A Bank Robbery' (UK Tour and West End).
"Stage2 was a solid foundation for me, a safe space to grow, learn and develop not only my acting abilities but also so many other facets of my personality. Stage2 taught me that all you need to do in life is turn up, try hard and be nice. It's that simple. This mentality is something I have carried with me throughout my life. At Stage2 my talent was nurtured, of course, but more importantly, I made so many beautiful friends and memories along the way. I will never forget my time there, it shaped me into who I am today and its safe to say that I wouldn't be where I am today without it. Stage2 is a place that celebrates hard work and enthusiasm but mostly it celebrates kindness. And I think that it's important to always look for that. For kindness. Stage2 gave me a place that I could call home."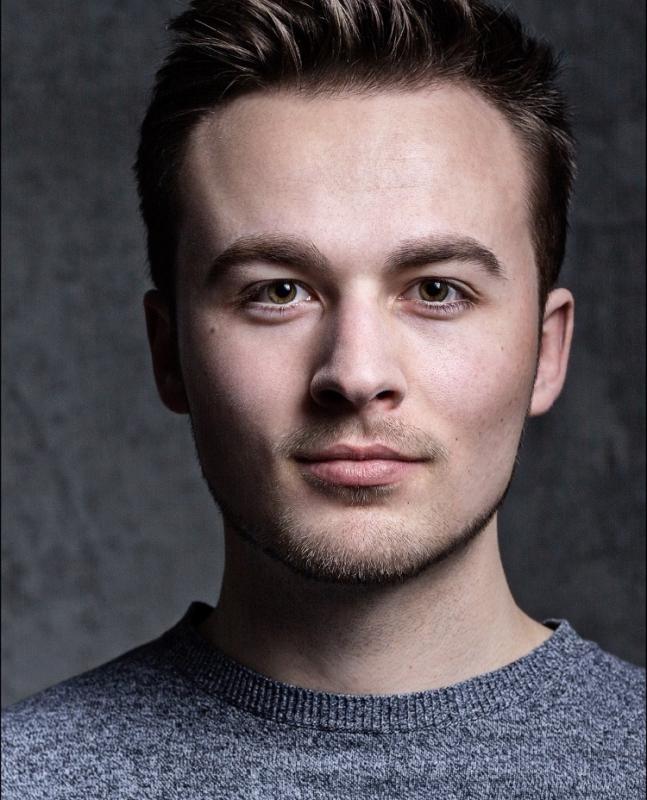 Dan Nash
Dan is currently in a UK Outdoor Tour of All's Well That Ends Well, after graduating from Italia Conti in 2020.
"I absolutely loved being a member of Stage2. I was there for four years and in that time it kickstarted my journey into becoming a professional actor by giving me invaluable experiences in shows and performances along with helping my applications to drama schools. It instilled in me a strong work ethic that has proved useful when working on productions, particularly in the very busy world of drama school. But the best thing about Stage2 was that I met many truly brilliant people and made friends that will last for life."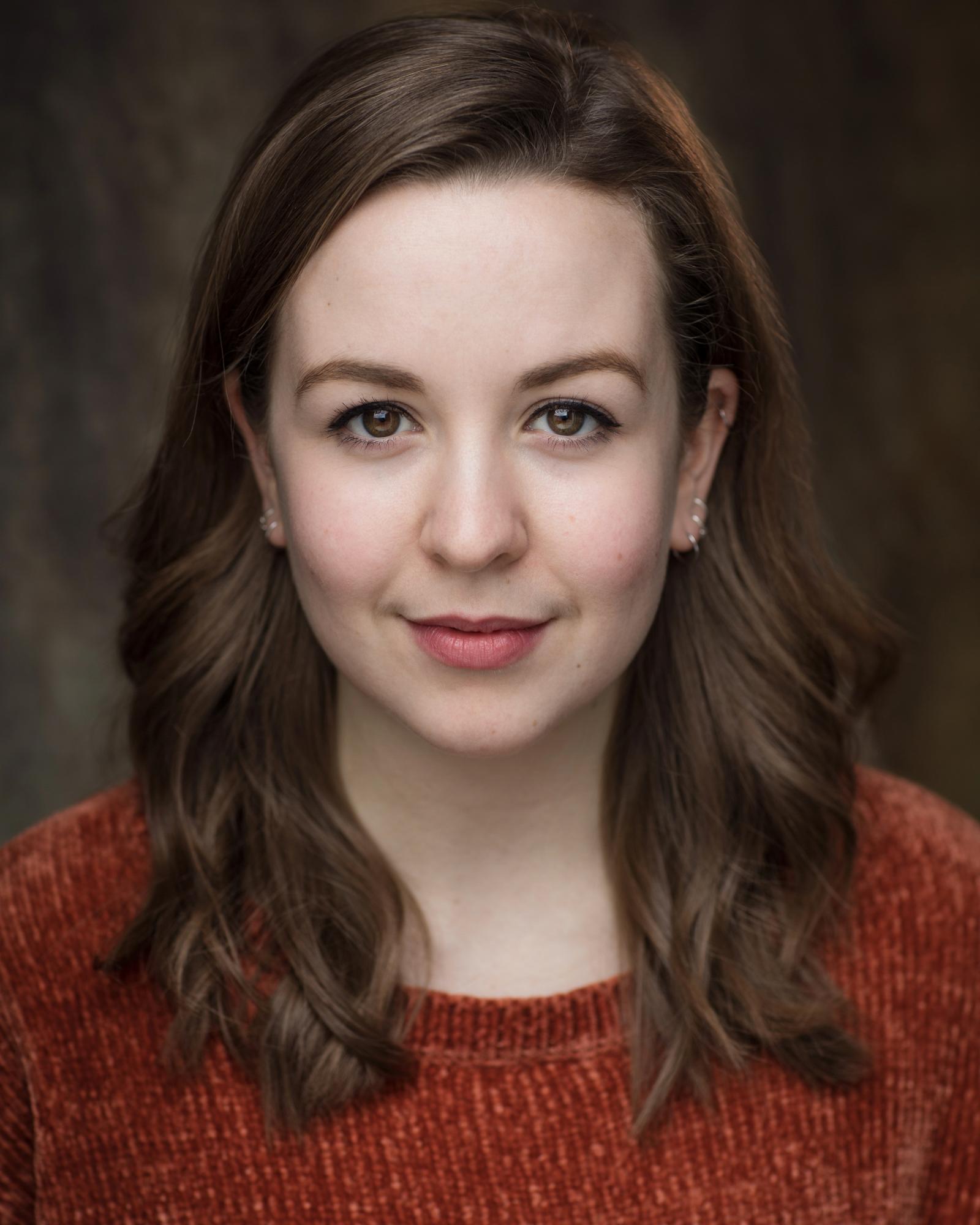 Charlie Ives
Charlie is an actress, who was recently in Tabby McTat in a Hong Kong/Singapore tour, as well as an online interactive production of Sherlock Holmes.
"Stage2 is an incredible place for young people to thrive both on and offstage. The company provided me with a solid foundation in acting, theatre-making, fund-raising, and marketing. Stage2 encouraged me to set high standards both for myself and others in all aspects of my professional performing, teaching and facilitation work, and it gave me friends, collaborators, and a support network for life."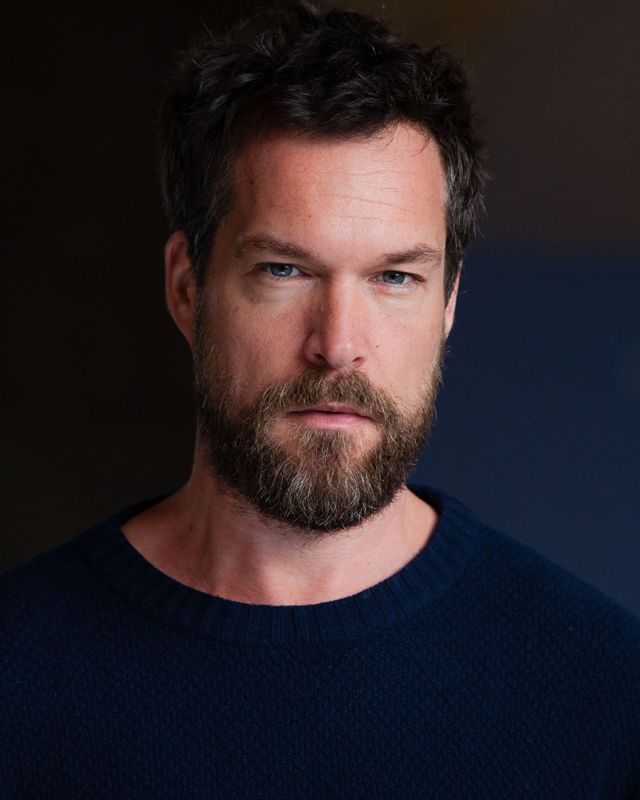 John Light
John Light has regularly worked as an actor at The National Theatre, The Almeida Theatre and Shakespeare's Globe Theatre, as well as starring in TV shows such as Father Brown and Atlantis.
'My career really began with my training at Stage2, followed by NYT and LAMDA. I always knew how much Stage2 supported members when I was there, but I have since seen first hand how that support can extend as long as someone wishes. I have met many fellow members over the years and it's always a joy.'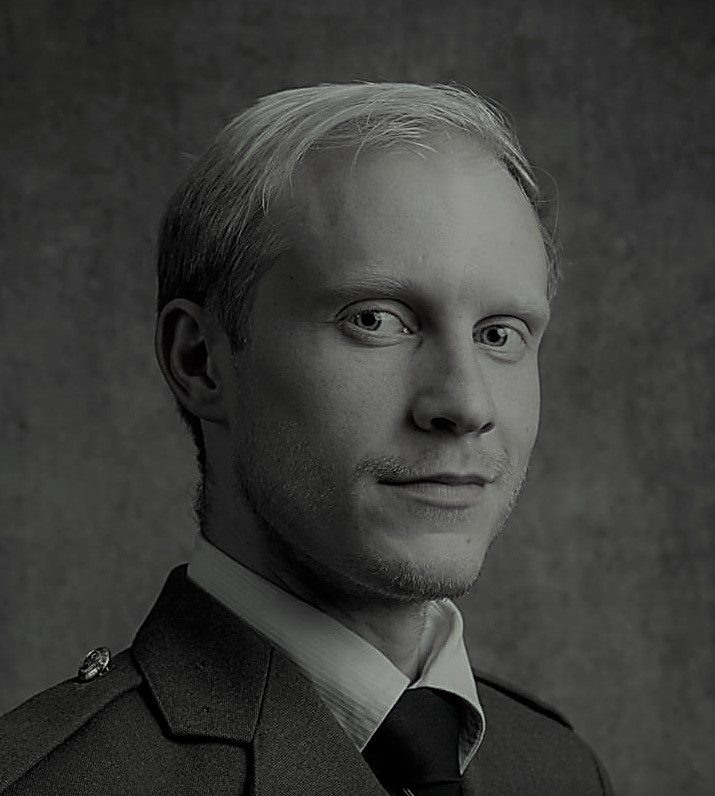 Connor Fox
Connor is an Actor (most famous in Stage2 for playing Romeo), who has most recently performed as Benedick in Much Ado About Nothing at the Siege Theatre.
"Attending and working with Stage2 was a transformative experience for me as a young person. From the values instilled in me (turn up, try hard, be nice) to the opportunities it has continued to afford me, I owe the person i am today to the company and Liz. The friends I made, the community it has built and the emphasis on good work and kind living are what make it a truly unique gift to have been a part of Stage2."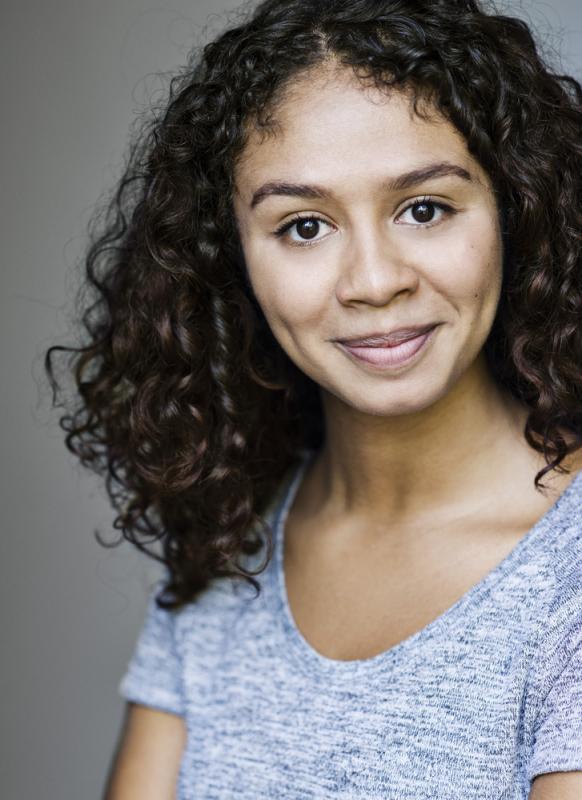 Jacoba Williams
Jacoba is an Actor who has most recently appeared at Shakespeare's Globe as Snout in A Midsummer Night's Dream and Fabian in Twelfth Night, as well as finishing 'Love Dance' at the Chiswick Playhouse.
"Loads of the skills I learnt at Stage2 still get me by in the industry, don't be late, learn our lines, put in the work and be nice to people. During my time at Stage2 (2009-2013) I made life long friends, learnt some really important general life lessons and how to be independent. All of of which has served me going forward as a professional actor, had it not been for Stage2 I would never have thought going to drama school and making a career out of acting possible, but just look back at the plethora of successful alumni and you'll know anything is possible. I look back fondly at my time at Stage2, we were so lucky to have such a caring, supportive and nurturing family around us that was the company."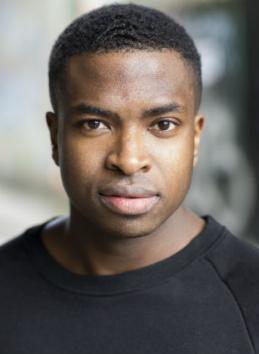 Adrian Richards
Adrian has had an incredible career, credits including: Noises Off! (Noel Coward Theatre), Advice For The Young At Heart (UK Tour), The Winter's Tale (National Theatre), The Suicide (National Theatre), Don Juan in Soho (Wyndham's Theatre) and Eden (Hampstead Theatre).
"Stage2 gave me the opportunities that I didn't think existed. Not only did it allow me to express myself to the fullest it also gave me the opportunity to meet some wonderful people I call friends for life."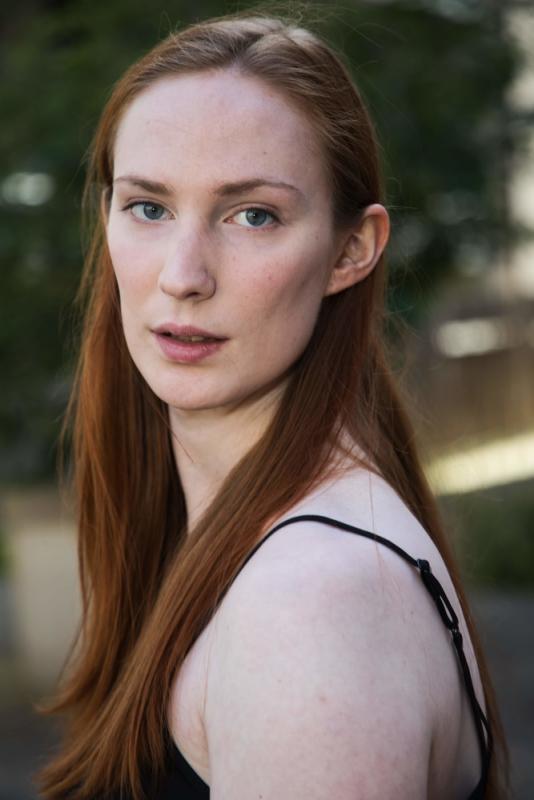 Lily Baker
Lily is an actress, currently undertaking a course at the Questors Theatre in Ealing.
"Stage2 was a huge part of my life and some of the best friends I have I made there. I'm still realising new skills that Stage2 prepared me for that I didn't even realise I was learning! Truly a wonderful company to be part of!"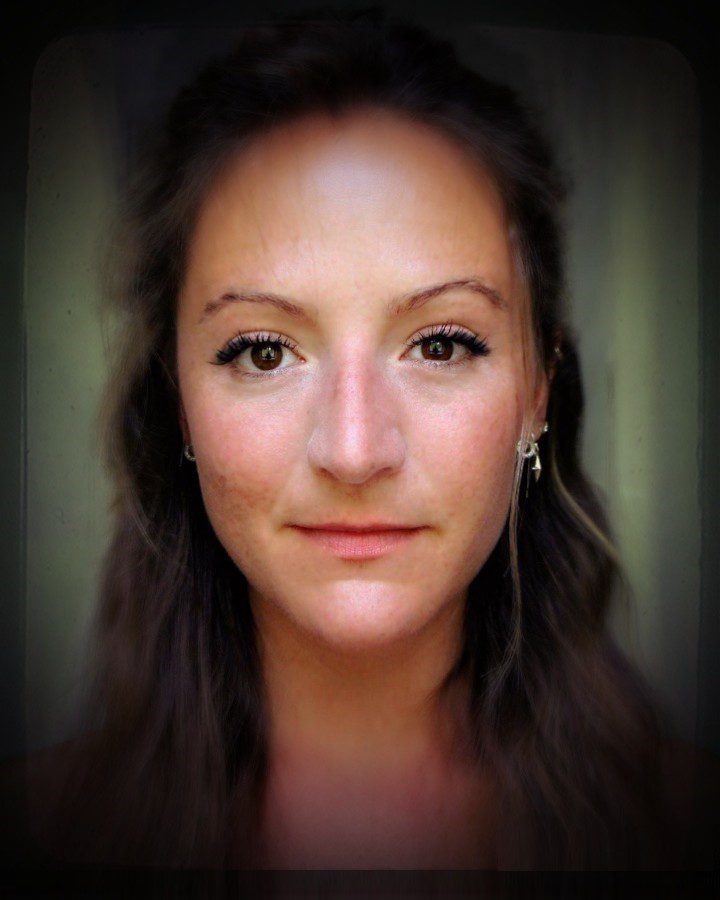 Anna Wright
Anna is an actress and playwright, winning the Kentucky Women Writers Conference Prize in 2019 for her play 'Sapphire Heights'.
"Being a member of Stage2 completely changed the course of my life! I was a member for 9 years. Stage2 introduced me to the first love of my life – William Shakespeare! And I came from a family where nobody read plays (and who still don't – even though I am now a professional playwright and screenwriter!) At ten years old I could read, memorise, understand and speak Shakespeare – it was a miracle! – And more than that, it was joyous fun, and Liz showed me it was easy, and those early foundations led me to an acting career where I toured over 21 States of America performing in plays and facilitating workshops with hundreds of my own students. But it wasn't just Shakespeare I learned to love and understand – it was modern plays, comedies, dramas, dramatised poems, musicals, even dreaded improvisation! I made friends, I chose my career, I found my joy. The lessons I learnt at Stage2 have never left me, the friends I made, the roles I played, the trips we went on (performing at the Edinburgh Fringe aged 14 being one of the most memorable) have literally shaped my thinking, my career and my confidence to this day. Stage2 is the company which never leaves anyone out, which looks after everyone, whatever background, race, gender, income; whatever your needs- you are welcome. Thank you Stage2!"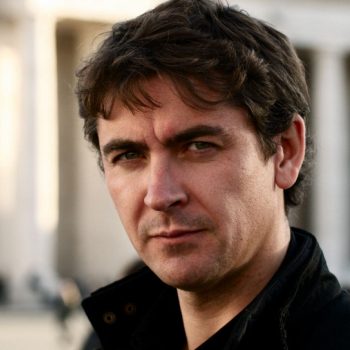 Conor Woodman
Conor is an economist, author and TV host: most famous for his series and book 'Around the World in 80 Trades'
'Stage2 wasn't just great fun, it also taught me how to communicate clearly and confidently in front of an audience – something that has helped me throughout my career.'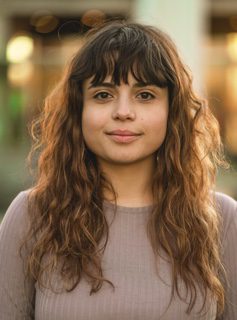 Maya Willcocks
Maya is a theatre and film producer for People Show. Alongside this she is also an actor and voice over artist.
'Stage2 ignited my interest in all things theatre and gave me a really solid foundation. I have made great friends and memories for life. I would say something that sticks out to me about Stage2 was my education on Shakespeare – it was 10x better than anything I learnt at school!'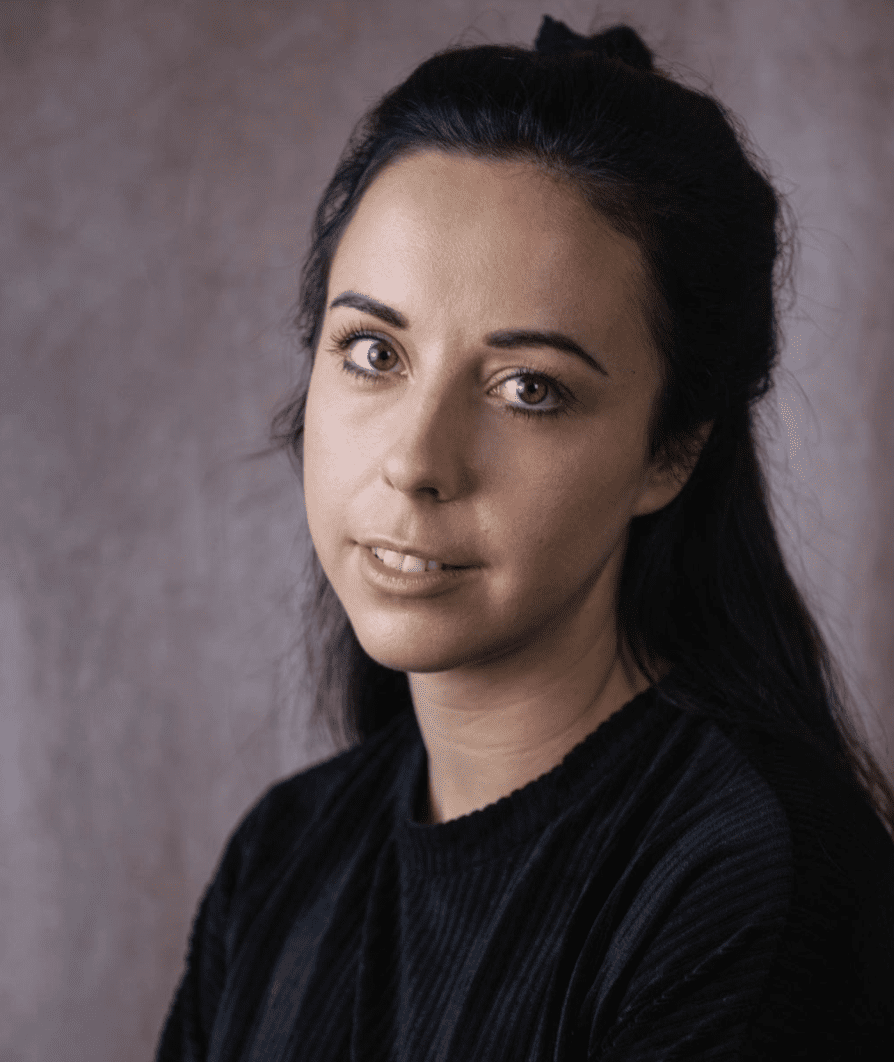 Chloe Blake
Chloe is a Casting Assistant at the National Theatre.
"Stage2 gave me opportunities beyond my wildest dreams, it was a formative time and shaped the career I now have. I am forever thankful for the experiences it gave me, to perform at large scale venues, to teach, and to grow my knowledge of the industry, whilst having fun and creating friendships."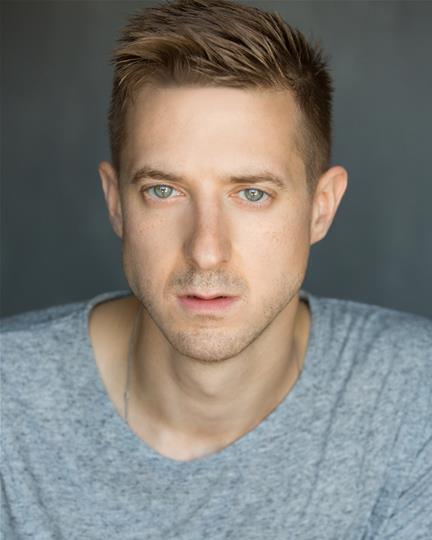 Arthur Darvill
Arthur is a well-known actor who has appeared in Doctor Who (BBC), Treasure Island (National Theatre), Broadchurch (BBC) and Legends of Tomorrow (DC) to name a few!
'[I had two favourite parts that I played in Stage2] that I can't decide between. Salieri in Peter Shaffer's Amadeus was great, such an enourmous part and the challenge came from learning nearly fifteen hundred lines and starting and learning so many scenes, but also Rhinoceros by Eugene Ionesco was great and really started my love of adburdist theatre and yet another totally different style which was one of the best things about Stage2's training.'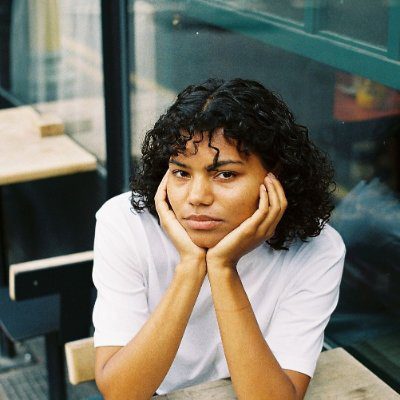 Ella Otomewo
Ella is an award-winning Performance Poet who found her voice in Spoken Word and now writes for Page and Stage.
"Stage2 played a massive role in my life when I was a teenager, and I know that so much of what I learnt back then about creativity, self discipline, and collaboration still influences my life today as someone who makes art for a living."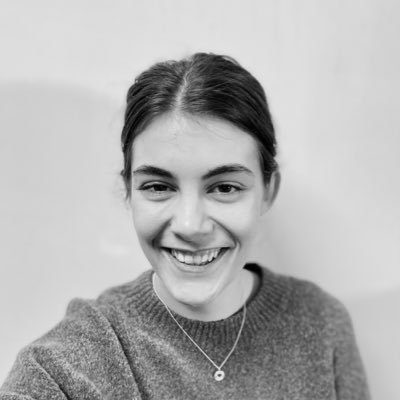 Katie Booth
Katie is a Programme Manager with Envision UK.
"Stage2 has meant so much to me! It gave me the opportunity, confidence, ideas and skills to do what I do now and it will always be a massive part of my childhood. It was a safe space to learn and thrive whilst being amongst a family of people supporting you to do so! I will be forever grateful for my memories at Stage2."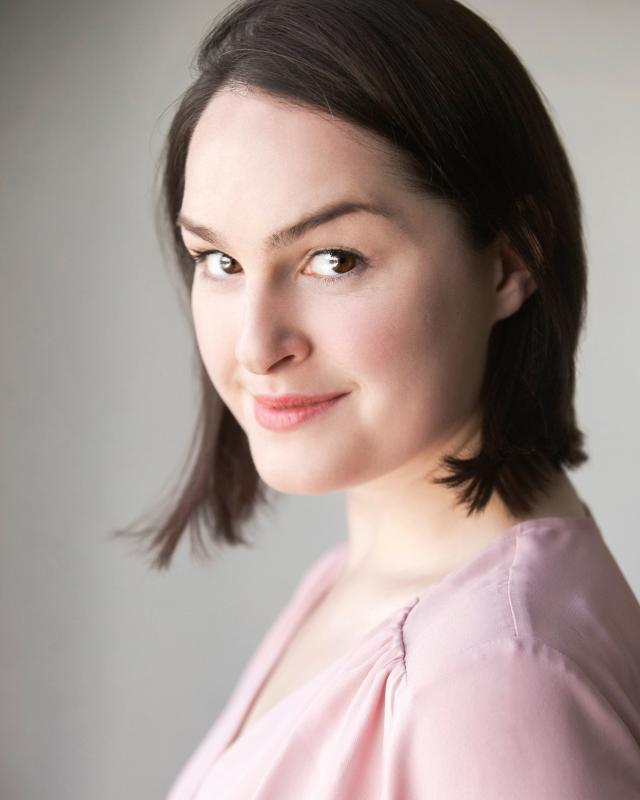 Alexandra Simonet
Alexandra is an actress, whose credits include: We Live By The Sea (Patch of Blue), Gateways (Redgates Theatre), Carried Away (Edinburgh Fringe), The Tortoise and the Hare (Patch of Blue) and Rocking the Wire (Hexagon Theatre @ MAC).
"At Stage2 I met brilliant people many of whom became great friends. During my time there I participated in some of the best shows I have ever done – including my subsequent professional experience. Most importantly however is that the ethos of inclusion is taken so seriously at Stage2 that it is the only establishment I have ever been where nobody is ever left out."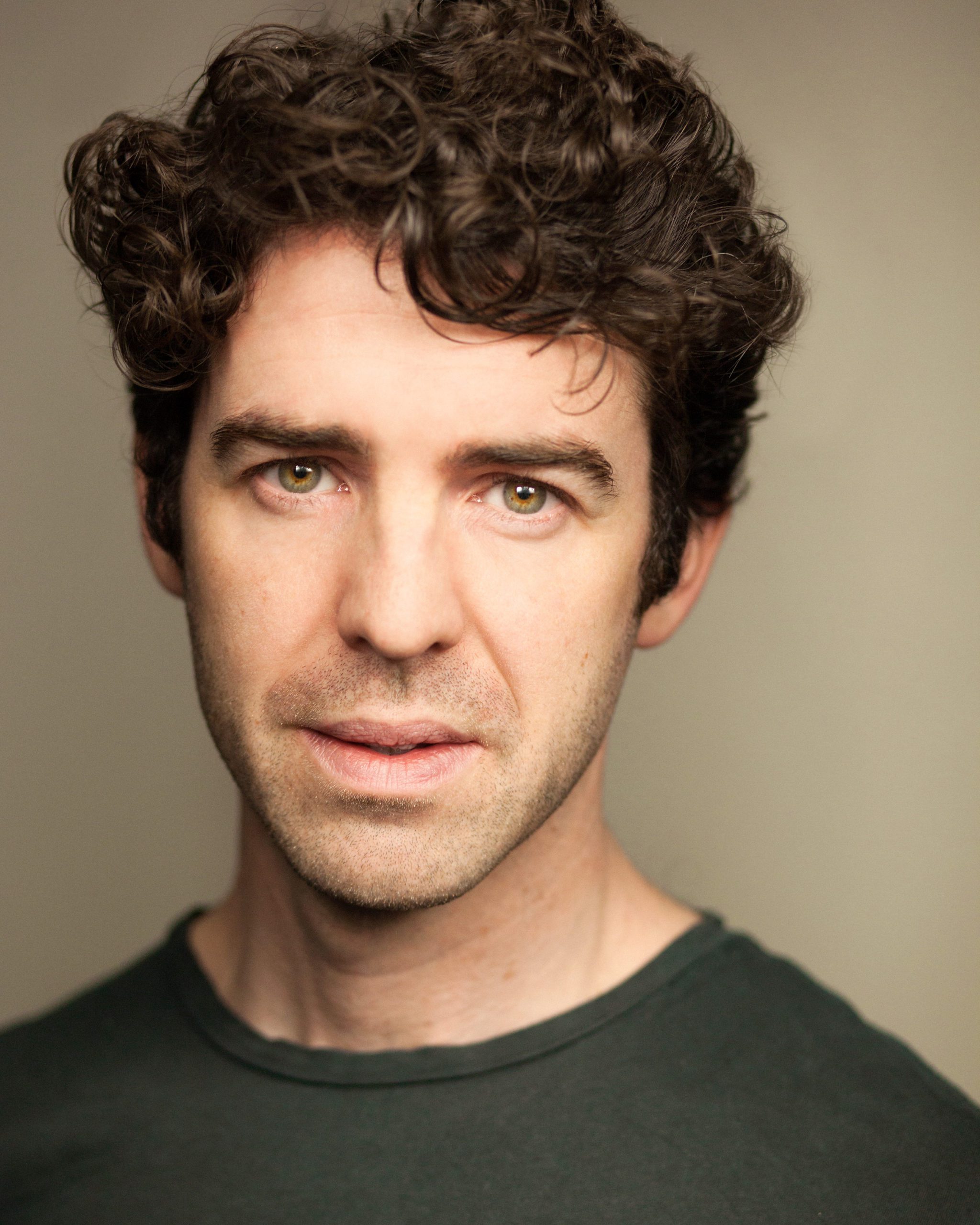 Paul Ready
Paul is best known for his leading role in TV Drama 'Motherland'.
'If I hadn't gone to Stage2 I wouldn't be an actor today. It gave me not only an idea of the discipline and the work needed to go to drama school and into the professional world, but I also learned about being part of something bigger than just myself – a cast, a play, an idea. Most importantly perhaps, it nurtured in me a love for theatre that has stayed with me throughout my life.'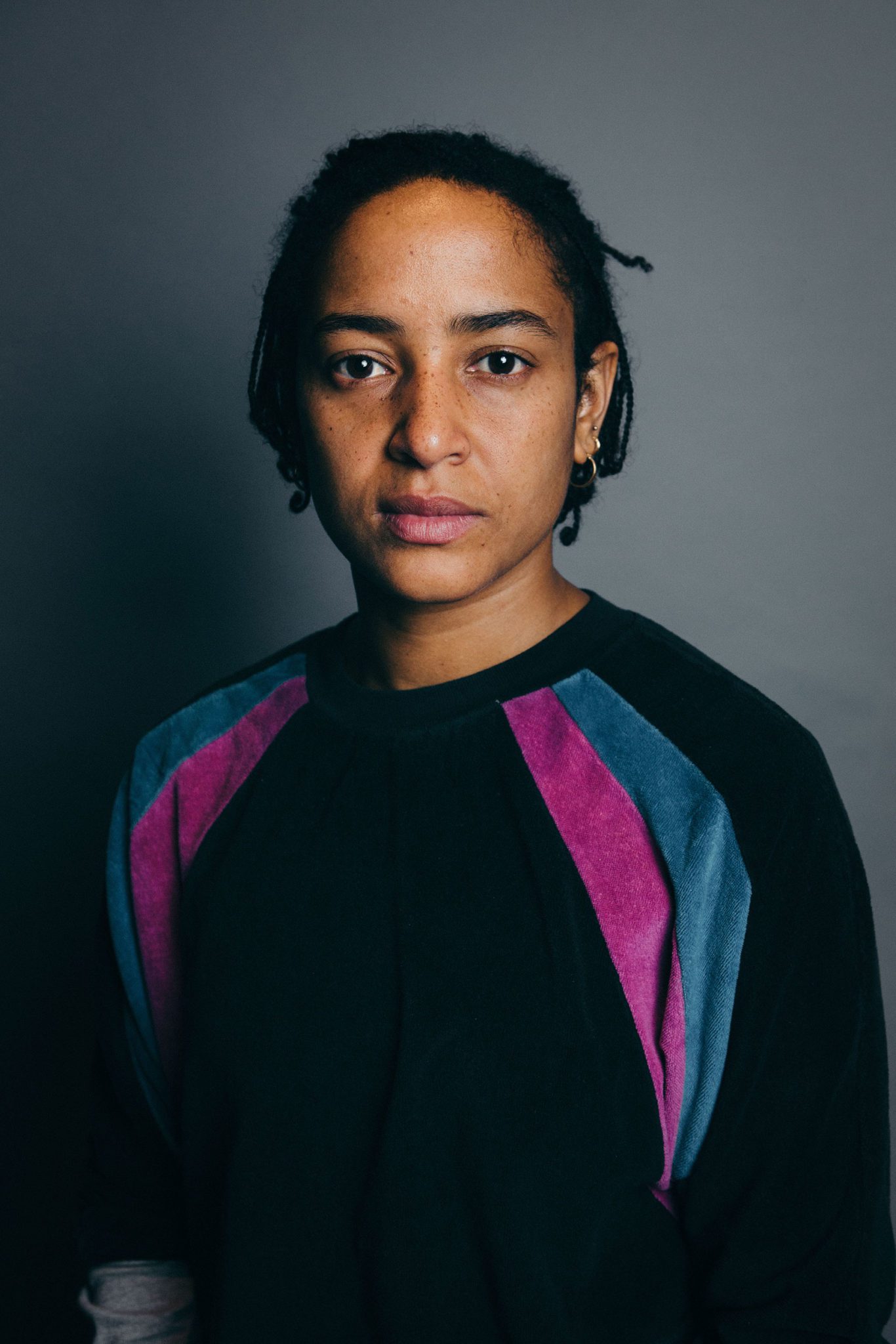 Amaka Okafor
Amaka has performed at The National Theatre (Macbeth and I'm Not Running), The Young Vic (A Doll's House), The Kiln Theatre (The Son) and The Royal Court (Grimly Handsome and I See You) to name a few!
'Stage2 turned things around for me. It gave me a voice and taught me how to channel my creative energy for the good of my community. I will never forget my time there as Stage2 laid down the vital building blocks I needed to really perform my socks off.'
c/o Stage2
12 Valentine Road
Kings Heath
Birmingham
B14 7AN
Rehearsal Space
Queensbridge School
Queensbridge Road
B13 8QB
Stage2 Ltd. is a Limited Company with Charity Status registered in England & Wales
Company Reg. No: 5317309                 Reg. Charity No.: 1108213
Registered Offices: 12 Valentine Road, Kings Heath, Birmingham, B14 7AN