Who Are We?
Stage2 is Birmingham's Busiest Youth Theatre, with a 28 year history and reputation for high quality shows, workshops and work experience. We run on Saturdays during Term Time at Millennium Point in Birmingham City Centre. Anyone aged 7-21 can join, with no audition required! Stage2 do at least 3 Productions a year, as well as workshops in not only General Drama, but Offstage Topics (including Technical Theatre training!).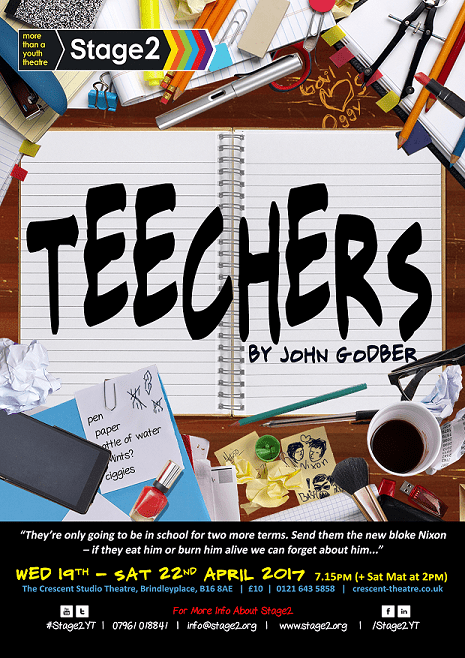 Teechers
By John Godber
Wed 19th – Sat 22nd April 2017 @ 7.15pm (+2pm Sat Mat)
£10      |     The Crescent Studio Theatre
'They're only going to be in school for 2 more terms. Send them the new bloke Nixon, he can cut his teeth on 7.Y.Y. down in I.I.B…it's out of the way – if they eat him or burn him alive we can forget about him…. (Mr Basford, Head of Maths, deposed star of the school's Gilbert and Sullivan productions)
Hilarious and irreverent, poignant and gritty, Teechers is John Godber's brilliant take on life at a modern Comprehensive, published just before he went on to write for TV's classic Grange Hill. Through their hilarious end-of-term play, three Year 11s exuberantly sketch the new drama teacher's (very slow) progress through two terms of unruly classes, cynical colleagues, unfathomable timetables and obstructive caretakers at a tough inner city comprehensive known as Colditz at the local County Hall.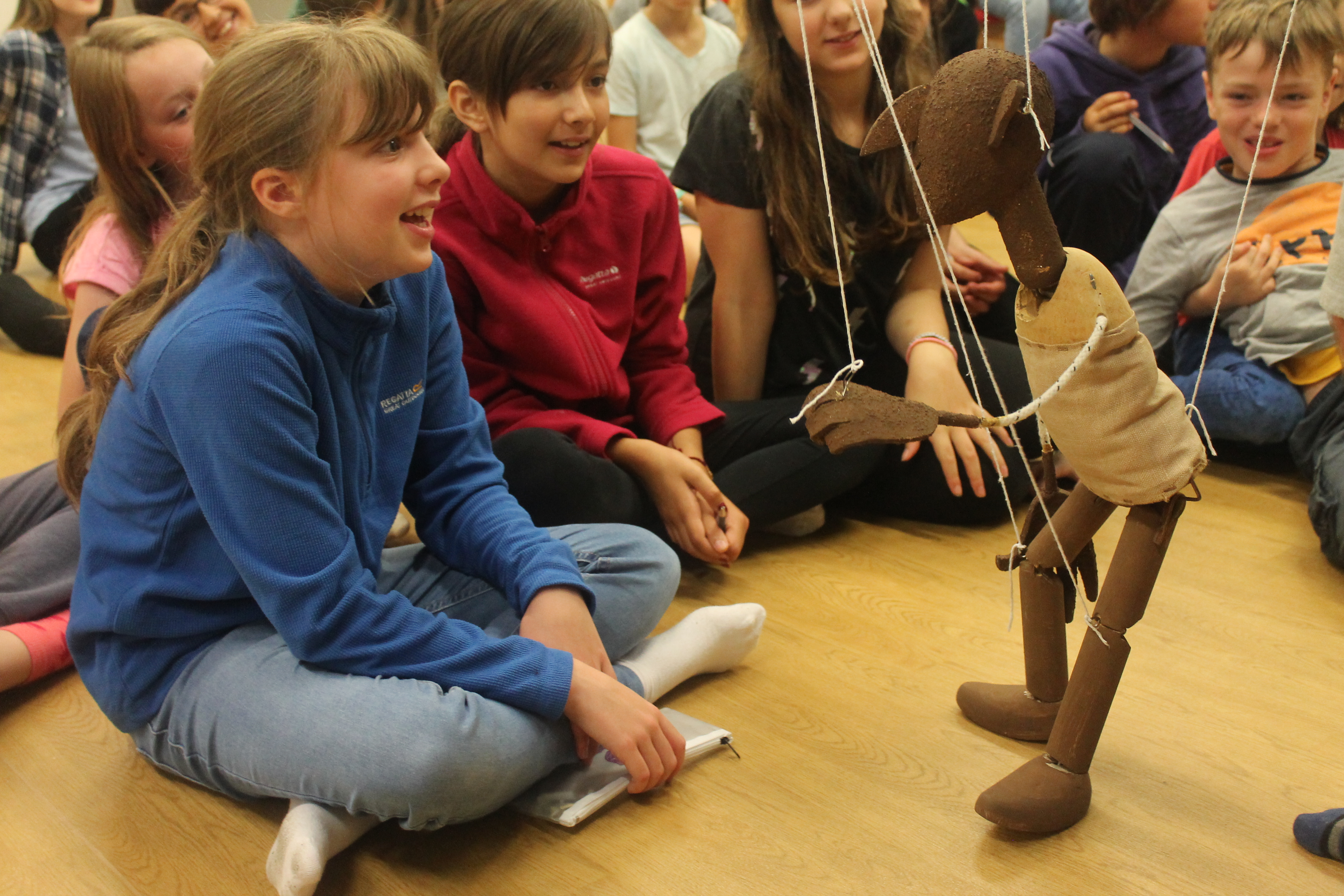 Join Us
Do you like performing in shows, in workshops or even solo? Maybe you want to try your hand at Technical Theatre? Perhaps you want to gain real business experience? Could it be that you just want to make lots of friends and build your confidence? For any of those reasons and so many more, come and join Stage2! We promise there is something for everyone and guarantee that you'll have lots of fun and make great friends doing it. Everyone who joins is given a Mentor Buddy in their first term who helps introduce you to Stage2 and makes sure you're settling in ok. We promise that Stage2 can help you and give you incredible opportunities that you will value and use throughout your life.
Click the link below for more information on our next term including prices, options & ways to book!
c/o Stage2
12 Valentine Road
Kings Heath
Birmingham
B14 7AN
Rehearsal Space
Millenium Point
Curzon Street
Birmingham
B4 7XG
Stage2 Ltd. is a Limited Company with Charity Status registered in England & Wales
Company Reg. No: 03045994                 Reg. Charity No.: 1108213
Registered Offices: 12 Valentine Road, Kings Heath, Birmingham, B14 7AN