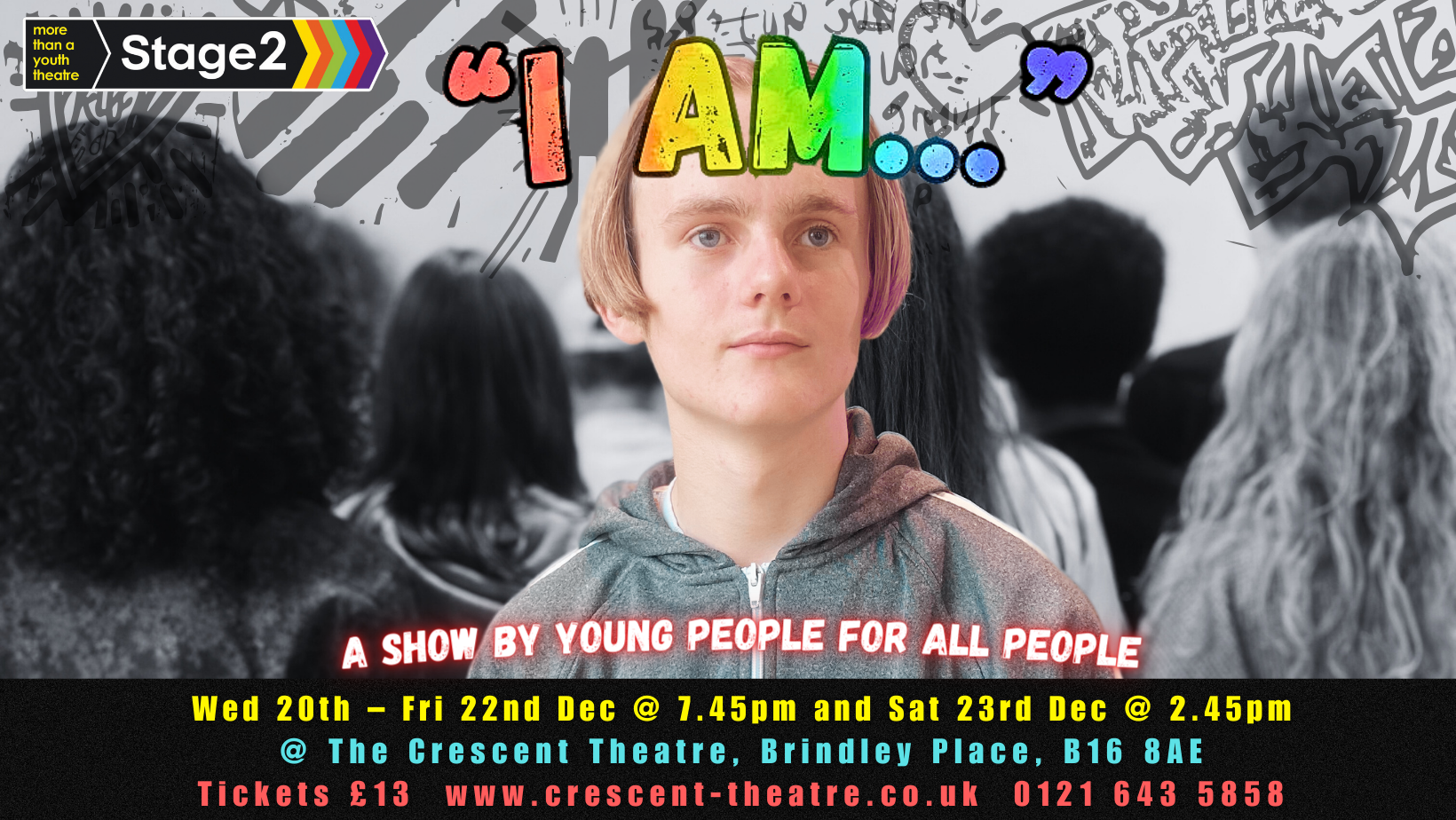 "I AM…" is a brand new play, devised and written by the young people of Stage2 in a first for the company. Through interviews, workshops, devising sessions, improvisations and discussions, the Cast and Crew of diverse young people have tackled some of the biggest issues facing young people (and the world!), reflecting the real voices and experiences of young people today.
In this show, we explore the 'I' in Diversity. What does it mean to be an individual? How easy has technology made it to navigate the world? How much has the world and the way we treat each other really changed? We answer all of this, and more, in a vibrant burst of youthful energy.
'Trying to be normal is the most normal thing you can do.'
Presented to you are three days in the life of Allie and Ben – two teens trying to navigate the ever-changing world and understand where they fit into it. Helping the audience along the way are a Chorus of youth, serving as your guides to the narrative and debating the big questions.
'…unashamedly non-partisan political undertones, but then again if youngsters can't engage with politics who can? After all they are the ones who will have to sort out the mess we leave.'
Roger Clarke, Behind the Arras – Status Update, 2022 – *****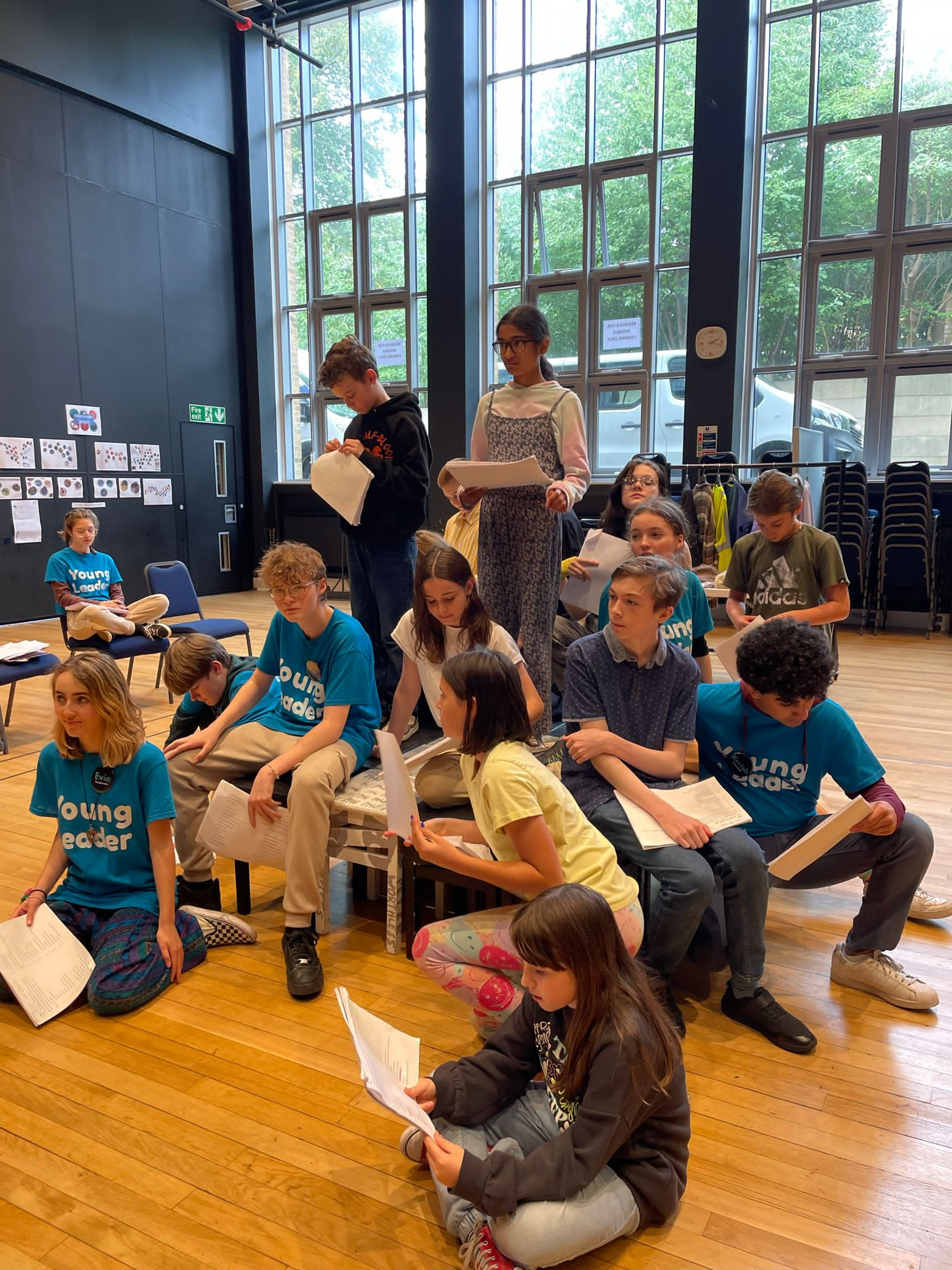 Get your tickets!
Performances are in December on: Wednesday 20th – Friday 22nd @ 7.45pm and
Saturday 23rd @ 2.45pm
At The Crescent Theatre, Brindley Place, B16 8AE
Tickets £13 available at www.crescent-theatre.co.uk or 0121 643 5858
c/o Stage2
12 Valentine Road
Kings Heath
Birmingham
B14 7AN
Rehearsal Space
Queensbridge School
Queensbridge Road
B13 8QB
Stage2 Ltd. is a Limited Company with Charity Status registered in England & Wales
Company Reg. No: 5317309                 Reg. Charity No.: 1108213
Registered Offices: 12 Valentine Road, Kings Heath, Birmingham, B14 7AN