Hi,
My name is Robert and I'm directing an extract from A Midsummer Night's Dream for the Young Directors' Festival. On Saturday 27th November, we had our first "run" of the evening's performances. This means performing each piece in sequence whilst I make notes!
The first runs of our performances for the Young Directors' Festival was a great chance to finally see each others work. I must admit I was unsure of how my own cast was going to be able to handle this, though I'm glad to say that I was pleasantly surprised!
I found watching the other performances to be a most enjoyable experience with pieces ranging from the comical to the tragical, giving some great variety. I found that my own group, for what weaknesses were presented performed very well and I was very proud of them, I can see what is already good and that which needs to be made great. I have high hopes that come our next run I will see a performance that is on an even higher level.
This run has been, from a directing standpoint, a great chance to see how the piece plays to an audience, which gives a fresh look upon my work and will enable me to work on parts which I felt worked far better than they did in actuality. In short, this sobering look at my piece from an audience eye will mean that I can, as a director, continue to work on and improve my piece for both the actors and audience.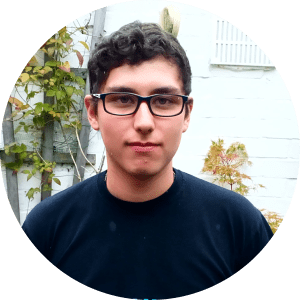 Robert Fretwell
Alongside the YDF, Robert is Stage2's current Mentor Manager. Having been in the company for several years Robert now assists Stage2 Staff in the office during the week. He has been Cast and Chorus in a litany of shows as well fulfilling Technical and Assistant Roles.

See how far Robert has come by reading his previous post on Working with Cast by clicking here.
For a full line up of the performances of the YDF visit this cheeky round up blog post here.
For Tickets and Venue information just click here!