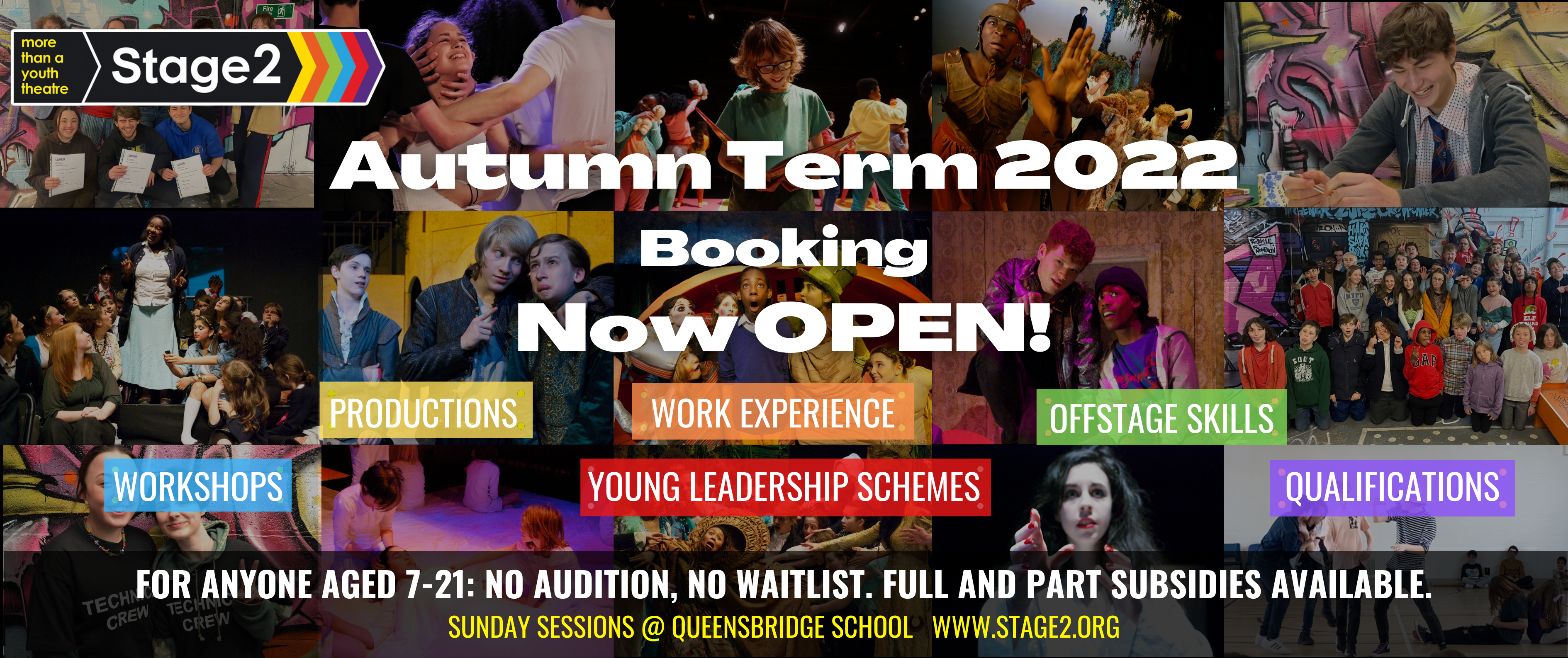 Stage2's Autumn Term 2022
Sunday 18th September – Sunday 11th December (with 30th October off for half term)
@ Queensbridge School, Queensbridge Road, Moseley, B13 8QB
Stage2 are proud to be revving up a gear and offering multiple exciting options to our members in the Autumn Term. Whether you want to be on the stage in our Productions, or harness your skill in our Workshops, there is an option for you! We also have frequent social and performance events for our members, and pride ourselves on bursting with opportunity. Use the Toggle Bars below to discover the options available to you:
Production: Lighting the Way (a series of short plays about the Climate Crisis)
At Stage2, we know all too well that Climate Change is an issue that young people are concerned with. They are desperate to use their voice and make a difference for their future, and we are thrilled to be giving them the opportunity to do so. Fourteen short plays, written by both globally successful playwrights and Stage2 members/staff, make up this exploration that seeks to elevate and educate. This show is being directed by our Artistic Director, Rosie Nisbet.
Cast & Crew: 9.30am-5pm
The cast are being auditioned for in the Summer Term, but anyone can be in the Chorus for this exciting production without auditioning – even if it's your very first term with us!
Current Stage2 members can find out the details for auditioning for cast roles/interviewing for the Tech Team by reading the 'contract' here. Cast/Tech need to be in rehearsals all day from 9.30am-5pm every Sunday.
Chorus (no audition!!): 9.30am-1pm
Anyone can be in the Chorus for Lighting the Way without auditioning – even if it's your first term! The Chorus is the ensemble of the show – Stage2 is famous for large ensemble scenes that have a huge impact and you can be a part of this legacy. Everyone has the opportunity to shine and showcase their talents by working as part of a team to create the atmospheres and contribute to large scenes. Think about it – what would Harry Potter be without all of the other Hogwarts students in the movie?
Chorus rehearsals are from 9.30am-1pm every Sunday. There is also the option to be in the 'all-day' Chorus, and be in extra scenes (staying until 5pm each week). Chorus should be there for the vast majority of weeks in the term so that we can maximise rehearsals! 
To find out about the commitment of being in the Chorus, please read this document.
To watch Stage2's next show and see a Chorus in action for yourself, visit this page.
Stage1: 9.30am-1pm
Stage1 is our group for 7-10 year olds and runs on Sunday mornings, 9.30am-1pm. We are very exciting to be relaunching this group, which is all about fun and friends! If you want your child to gain confidence, make new friends, learn a new skill and have buckets of fun, then this is definitely the option for them.
Please visit our Stage1 page to find out more.
We are currently seeking a Practitioner to run Stage1, so please get in touch if you would like to apply for the position!
General Drama: 1.30-5pm
General Drama is our termly workshop option, open to everyone in the company, and runs on Sunday afternoons 1.30-5pm. This option is open to all members and is a great chance to learn or further develop the core drama skills. Each week, you have a different focus that is woven into a termly theme, and you will explore the key drama skills through games and exercises: making this a fun, friendly and more 'informal' option for members to take.
We are currently seeking a Practitioner to run General Drama, so please get in touch if you would like to apply for the position!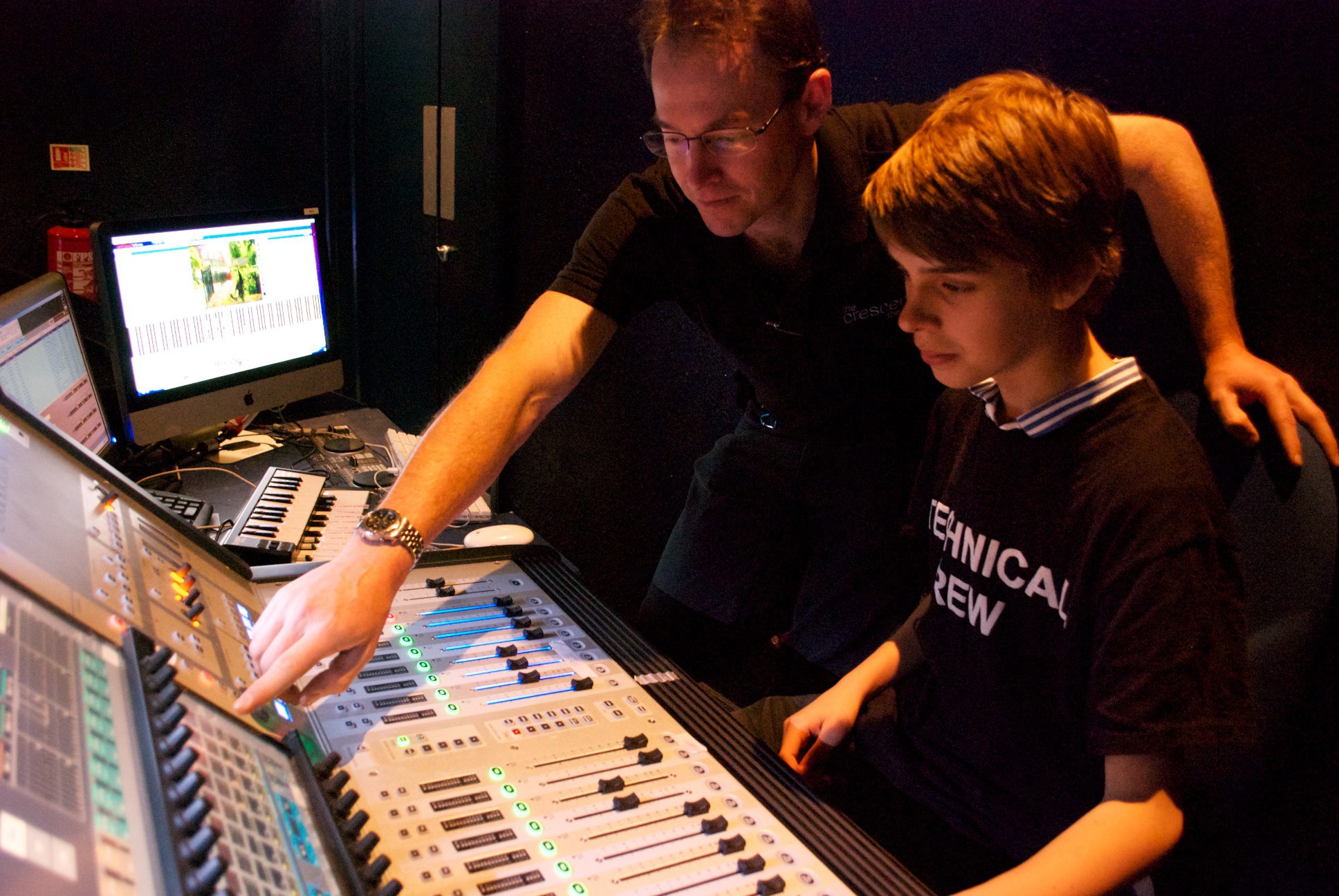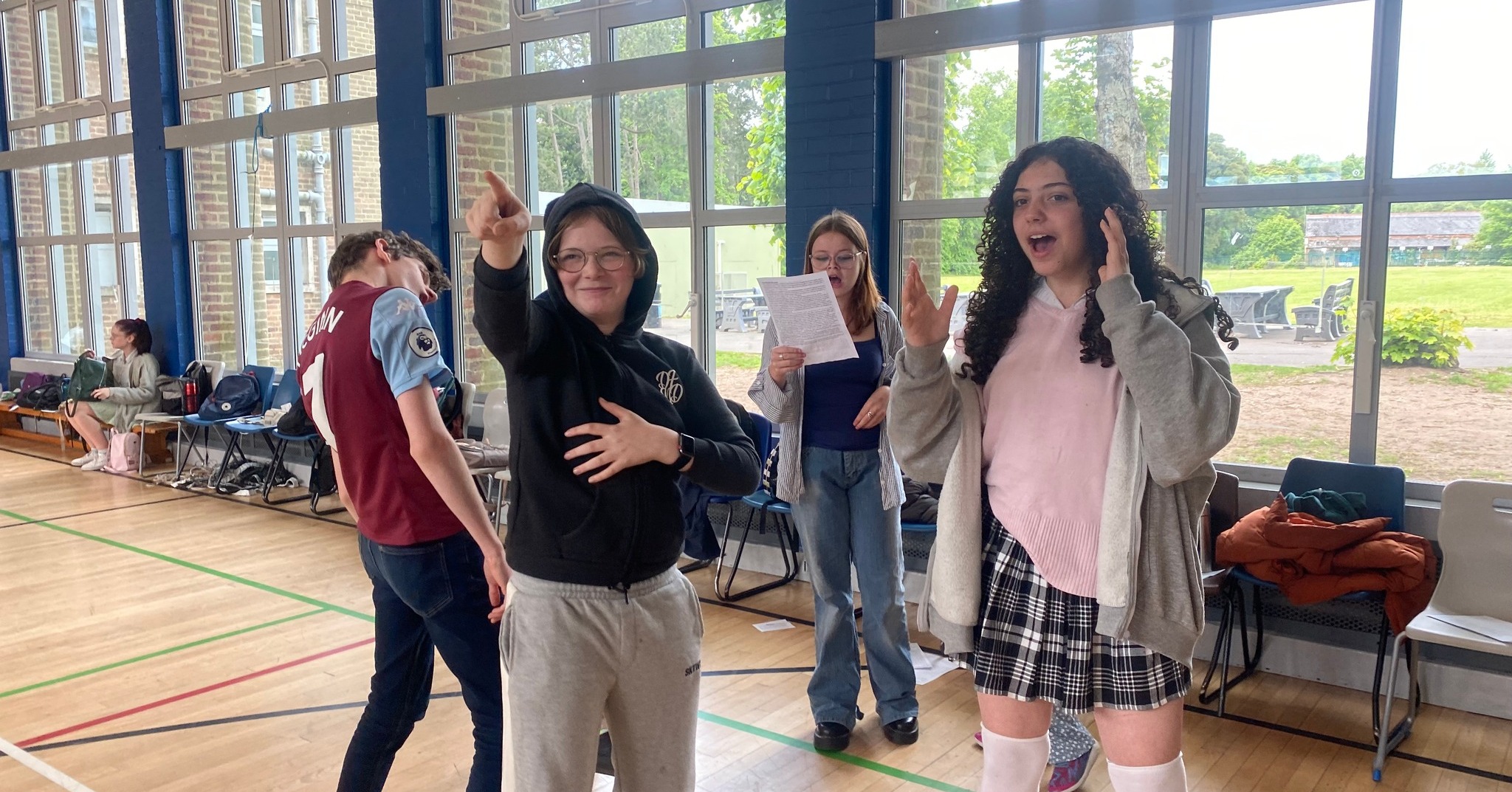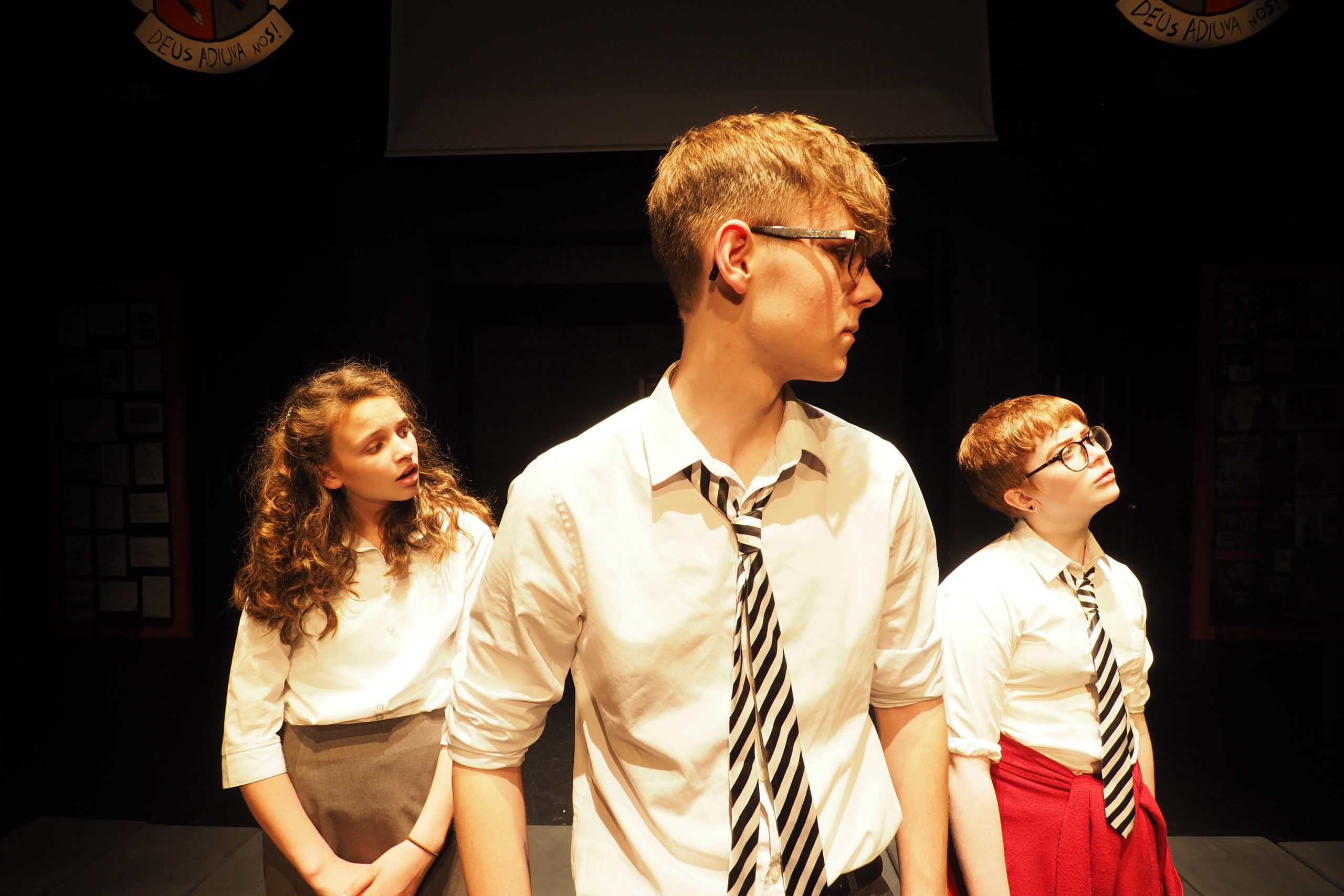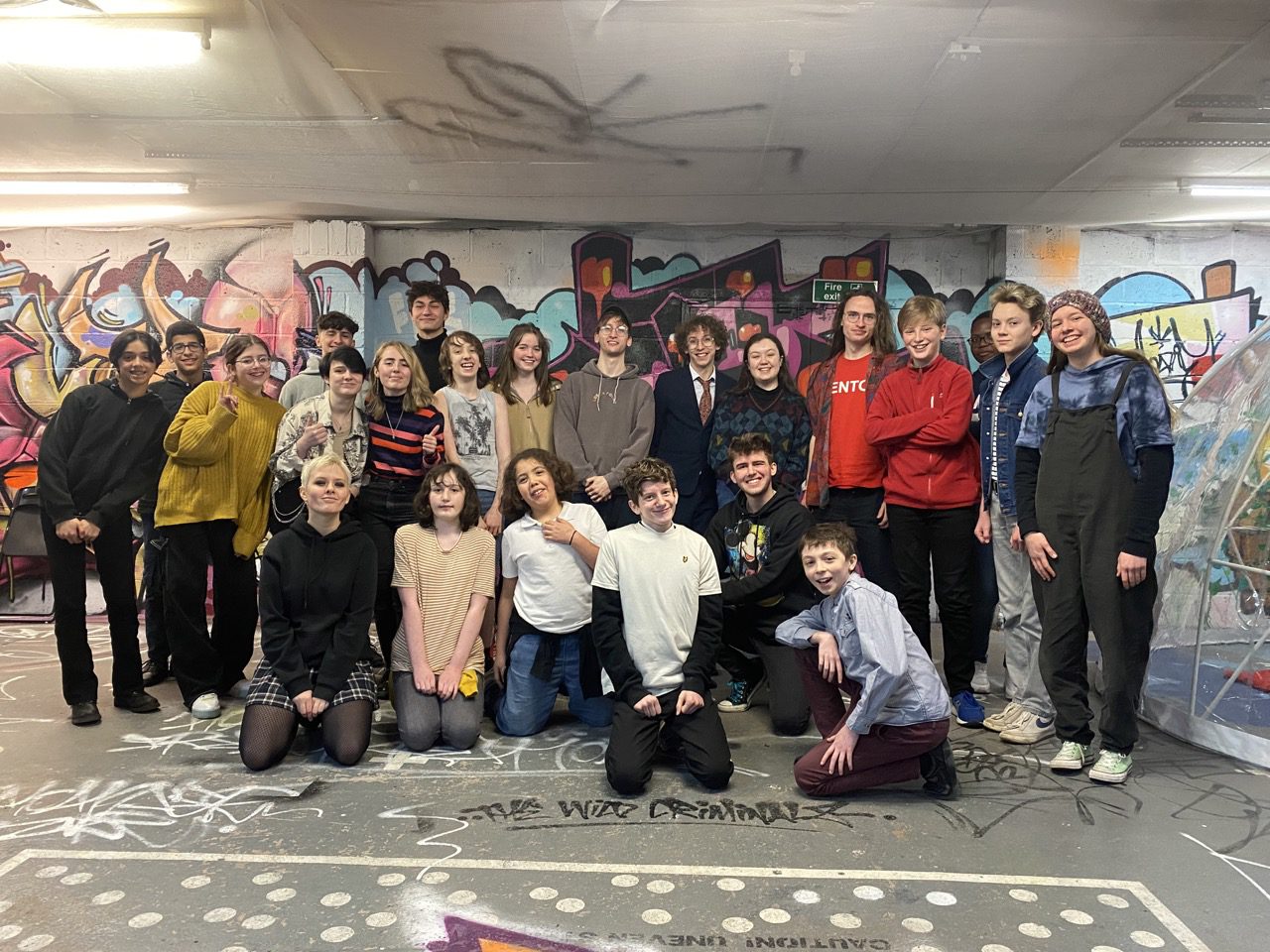 Are you new to Stage2 and want a trial before committing? 
Why not do a 'Taster for a Tenner'? All you do is pay £10 and then if you decide to commit to us, you just pay the remainder of the fees the following week. To book your Taster, email rosie.nisbet@stage2.org.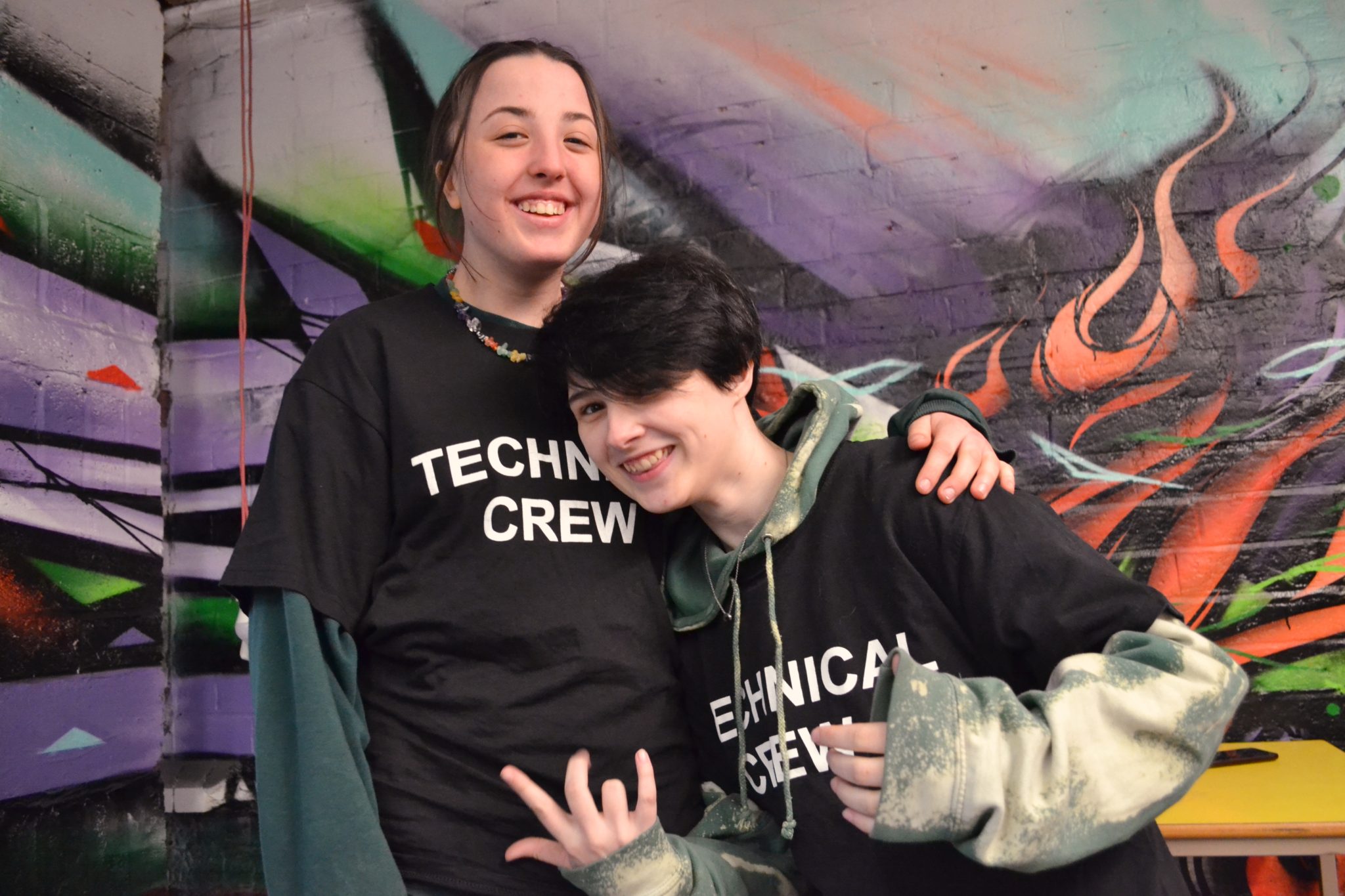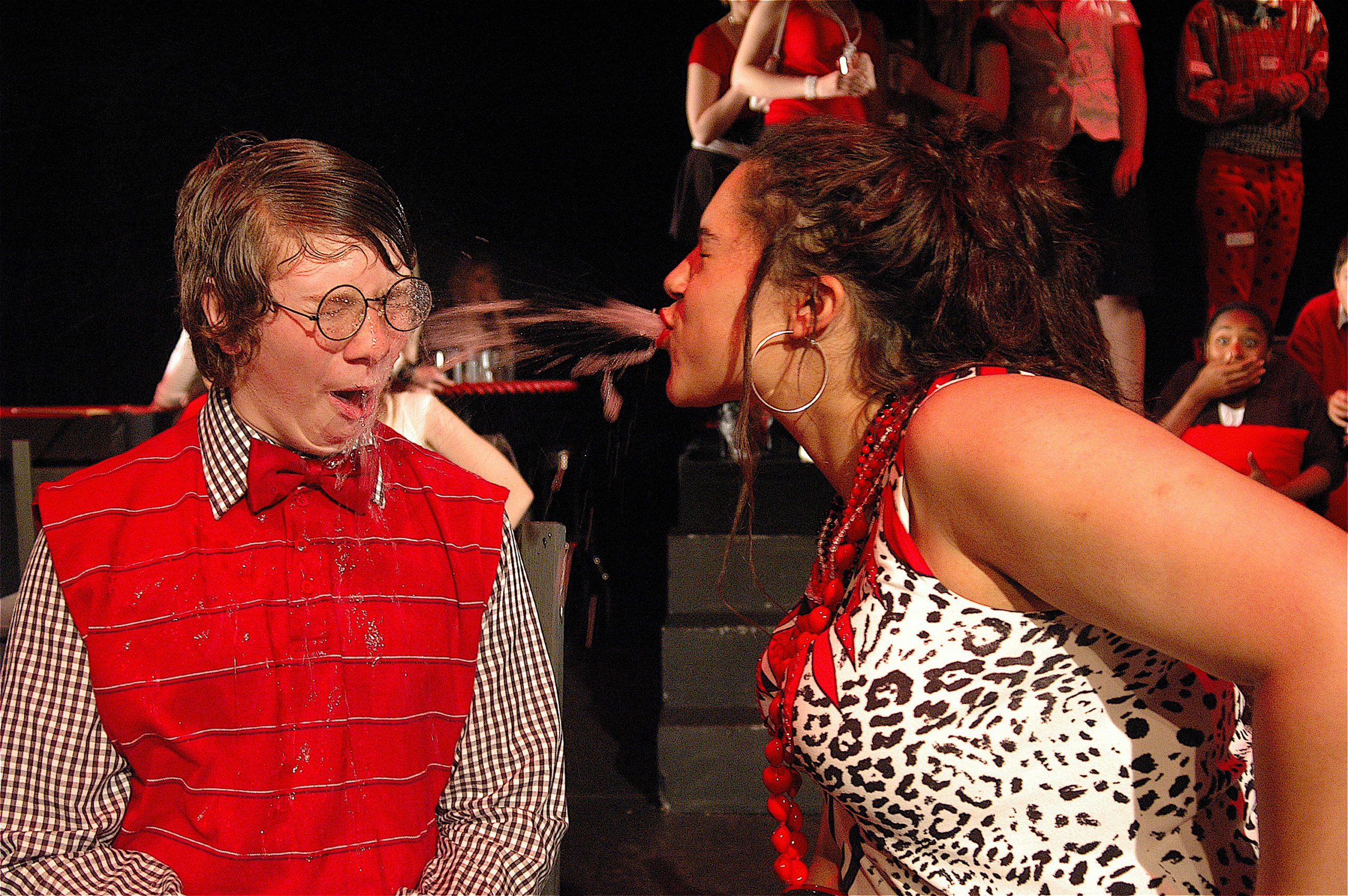 Fees
The fees to become a member of Stage2 are £175 per term (£135 per additional sibling booked at the same time). This covers you to do as many options as you want: you can do just one session or the whole day – the choice Is entirely yours and the price does not change. If you do all day and are in the Production… Stage2 works out at just £1.50 per hour – a real bargain!
We do also offer a Taster for a Tenner, whereby you pay just £10 for your very first session, and then pay the remaining balance the following week if you decide to commit to the rest of the sessions. This can be done using the PayPal button on this page.
Additionally, we are the only Youth Theatre in the Midlands to have a fully operational Subsidy Fund that is inclusive for anyone who requires it. It is so important to us that finances aren't a barrier to young people getting involved in the Arts, so please visit our Subsidy Fund page to find out more information and download an application form. We encourage you to contribute what you can, but both part and full subsidies are available. Please also feel free to contact Rosie at rosie.nisbet@stage2.org / 07951122932 to discuss this.
The fees have now returned to our pre-covid rate, though we do appreciate it is an increase on the last year's fees, so please do talk to us if you have any questions about this. Please also note we do charge a £5 booking fee for online bookings, included in the price on the PayPal button.
How to Book
Current members – you can book throughout the rest of the Summer Term with Liz/Rosie when you drop off/collect at Queensbridge School.
New members – make sure you fill in an enquiry form to register your interest and ask any questions to Rosie before booking. Once you have paid, you will be sent a Registration Form to fill out.
Everyone – payment can be made via PayPal (using the button on this page) or by dropping off cash/a cheque (in a clearly labelled envelope stating your child's name and a contact number/email) through the Stage2 Office – 12 Valentine Road, Kings Heath, B14 7AN.
At the time of booking, please state which option(s) you would like to do. If you are unsure, we would suggest trying all the ones you might want to do on the first week, then you can change your mind after that if you want to. Some of our options have a limited capacity, so you must do this to guarantee a place in your first choice(s)!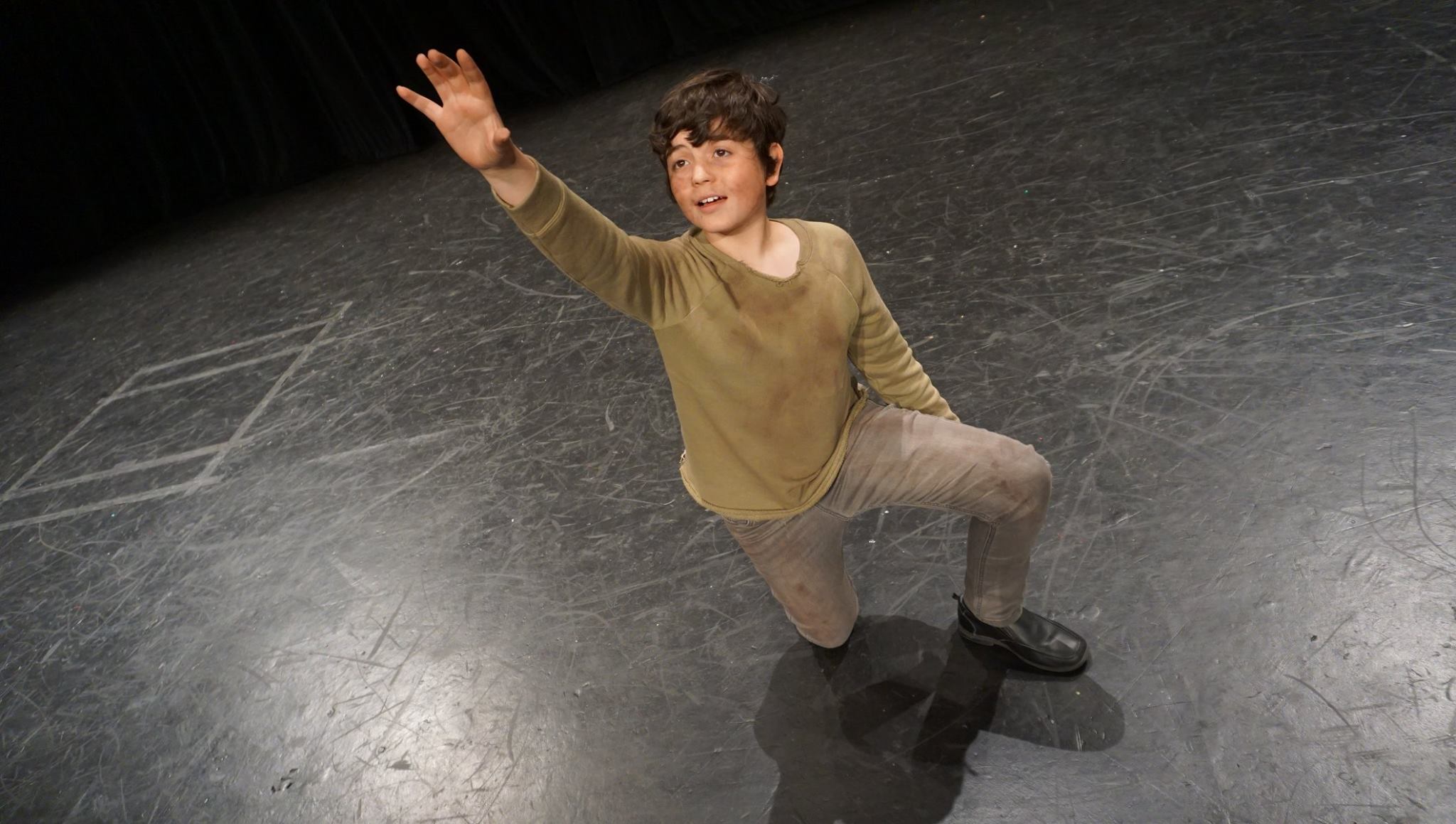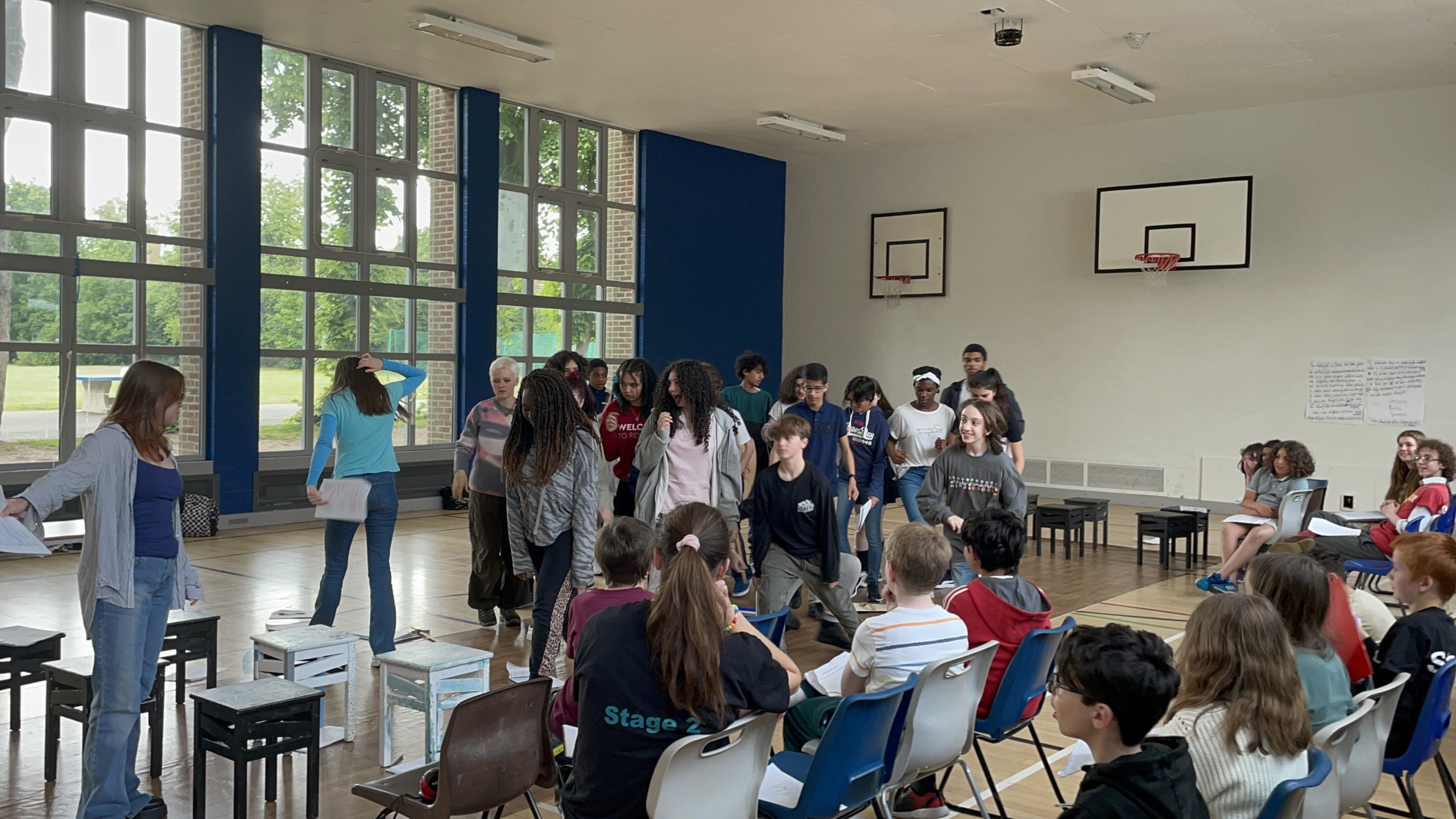 c/o Stage2
12 Valentine Road
Kings Heath
Birmingham
B14 7AN
Rehearsal Space
Queensbridge School
Queensbridge Road
B13 8QB
Stage2 Ltd. is a Limited Company with Charity Status registered in England & Wales
Company Reg. No: 5317309                 Reg. Charity No.: 1108213
Registered Offices: 12 Valentine Road, Kings Heath, Birmingham, B14 7AN